Wine Tasting: What's the ideal serving temperature for wines?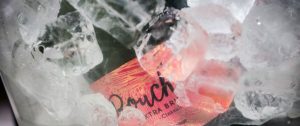 Everyone knows that when tasting wines, or just enjoying a glass, the temperature of the wine has a big influence, but how true is it? What's the ideal temperature for a wine? The most important thing to know is that each wine has its own ideal serving temperature. Get to know that ideal temperature here. 
Tasting wines at the right temperature
Surely you'll ask yourself why each wine has its preferred temperature, and it's because the qualities and specific characteristics of each variety are different, and the serving temperature allows you to better perceive the virtues that each possesses.
For example, if a wine is at a very low temperature, its aromatic intensity will be diminished, and it will have an increased sensation of acidity. Plus, if it's a red wine, the tannins will appear tougher in the mouth. 
On the other hand, with a temperature that is too high, the alcohol feels augmented and the acidity feels lower. 
Sparkling Wines
To best appreciate the qualities of these kinds of wines, they must be served cold, with an average temperature between 7–9ºC. 
White Wines: Sauvignon Blanc, Chardonnay, and Riesling
The ideal serving temperature for appreciating the aromas and acidity is between 10–12ºC. 
Red Wine: Pinot Noir
To best enjoy a Pinot Noir, a cooler temperature of about 12ºC is best, but depends in large part on the acidity of the wine.
Red Wines: Cabernet Sauvignon, Merlot, Carménère, and Syrah
Different from the other wines we've mentioned, these wines tend to be served at higher temperatures. The ideal serving temperature for these wines is between 16–18ºC.
Sweet Wines and Rosé
Sweet and rosé wines, on the other hand, should be served at 7–9ºC.
You might be interested: Get to know the benefits of wine, and take advantage of them!
You might like: Types of wine glasses, and when to use them